January 31, 2023
Otaku Expo 2023: Anime & Manga Drawing Special
Anime is Life!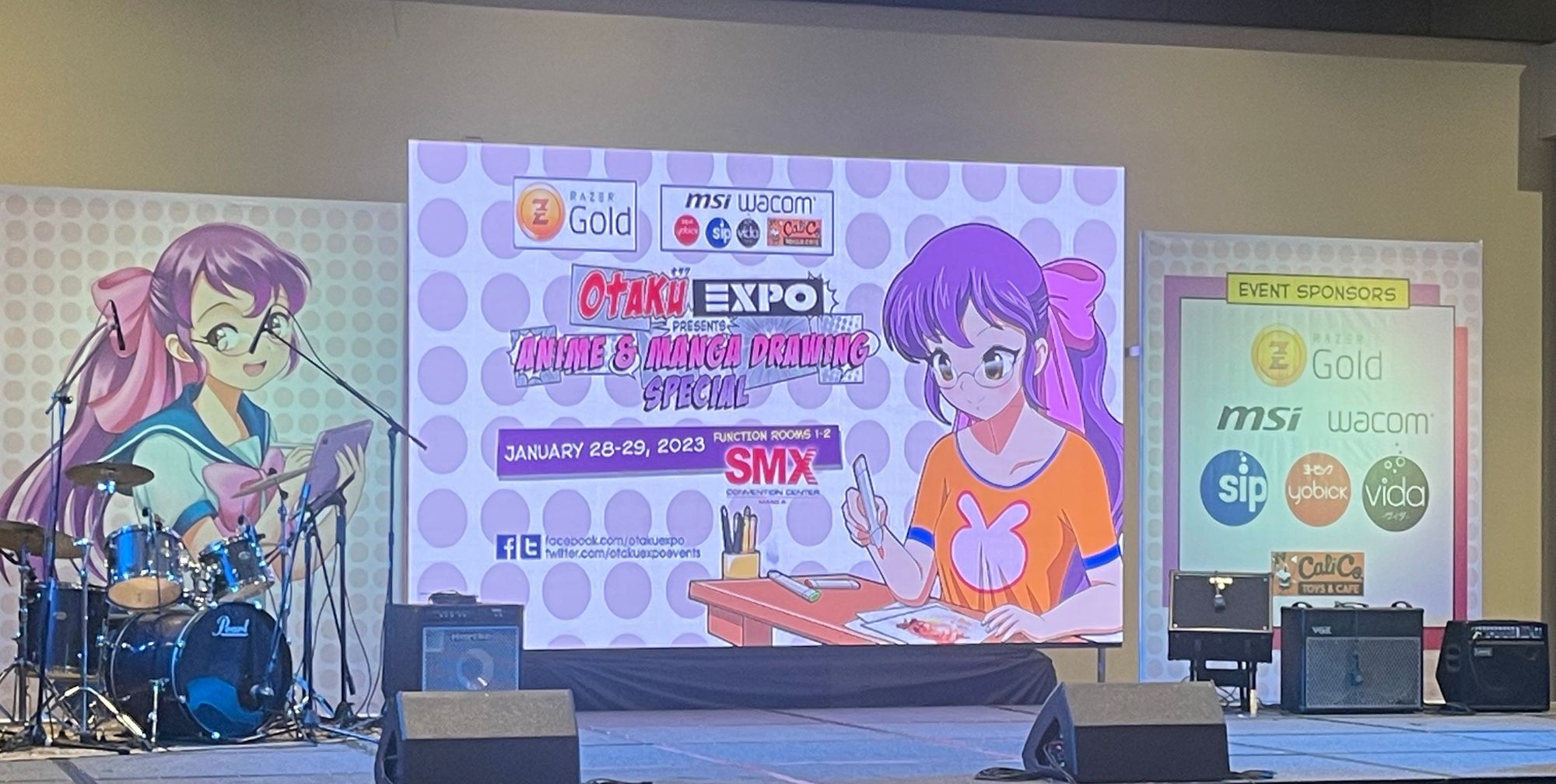 I have always desired to go to Otaku Expo ever since I began adoring Anime, but life always happens and ends up not going. This year, I was supposed to go with a friend, but she couldn't make it, so I just went on my own (I just sent her pictures and clips so she wouldn't feel missed out). I told myself I could no longer skip this year and didn't mind going alone. I'll list down below what I enjoyed the most at Otaku Expo 2023.
1. Battle of the Bands and Anime Singing Contest
I'm ecstatic to know that there will be a contest for Bands and Singing Anime songs, I knew it would be entertaining, and it was delightful! I love Anime songs, particularly the opening and ending themes. I know how difficult it is to memorize and sing in-tune Japanese songs. I've experienced it a lot, attempting to learn my fave OPs and EDs, especially if you're a Filipino since you're not used to it.
I attempted jamming with the contestants as an audience even though I didn't watch all the Anime songs their singing. Somehow, I'm familiar with the songs. :)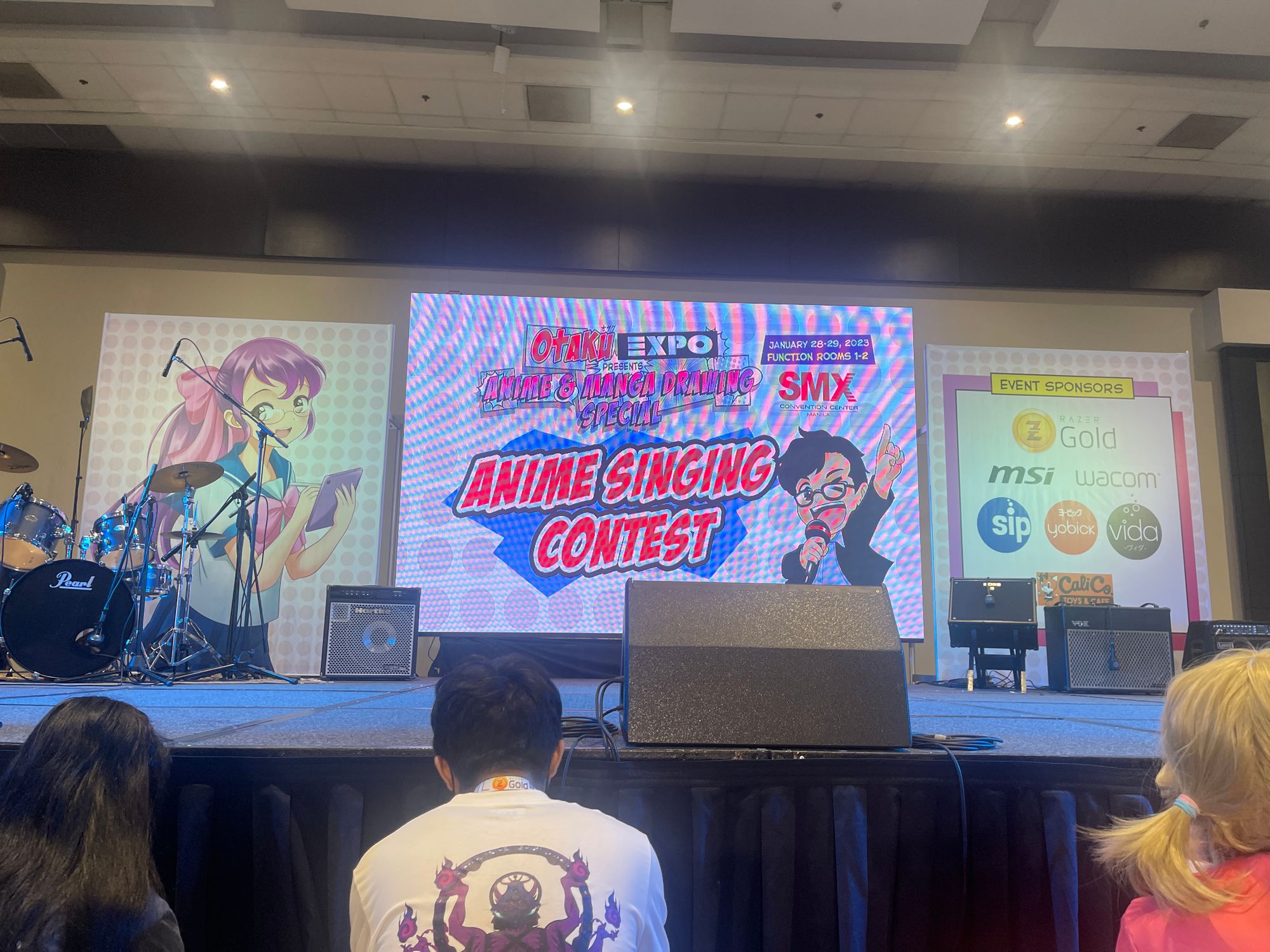 2. Sticker Book
The booths are attractive to my eyes, especially to an Anime enthusiast like me. As an indecisive girl, I scanned the booths 4-5 times until I satisfied myself. Hahaha! Many stalls sell stickers, so I decided to own a sticker book. My first Sticker book and something I can remember from the Expo. :) There are lots of stickers to choose from, but I only choose what sparks joy whenever I see the sticker and, of course, considering the cash I have in my wallet. Haha! I scooped some of my faves from the Anime I love.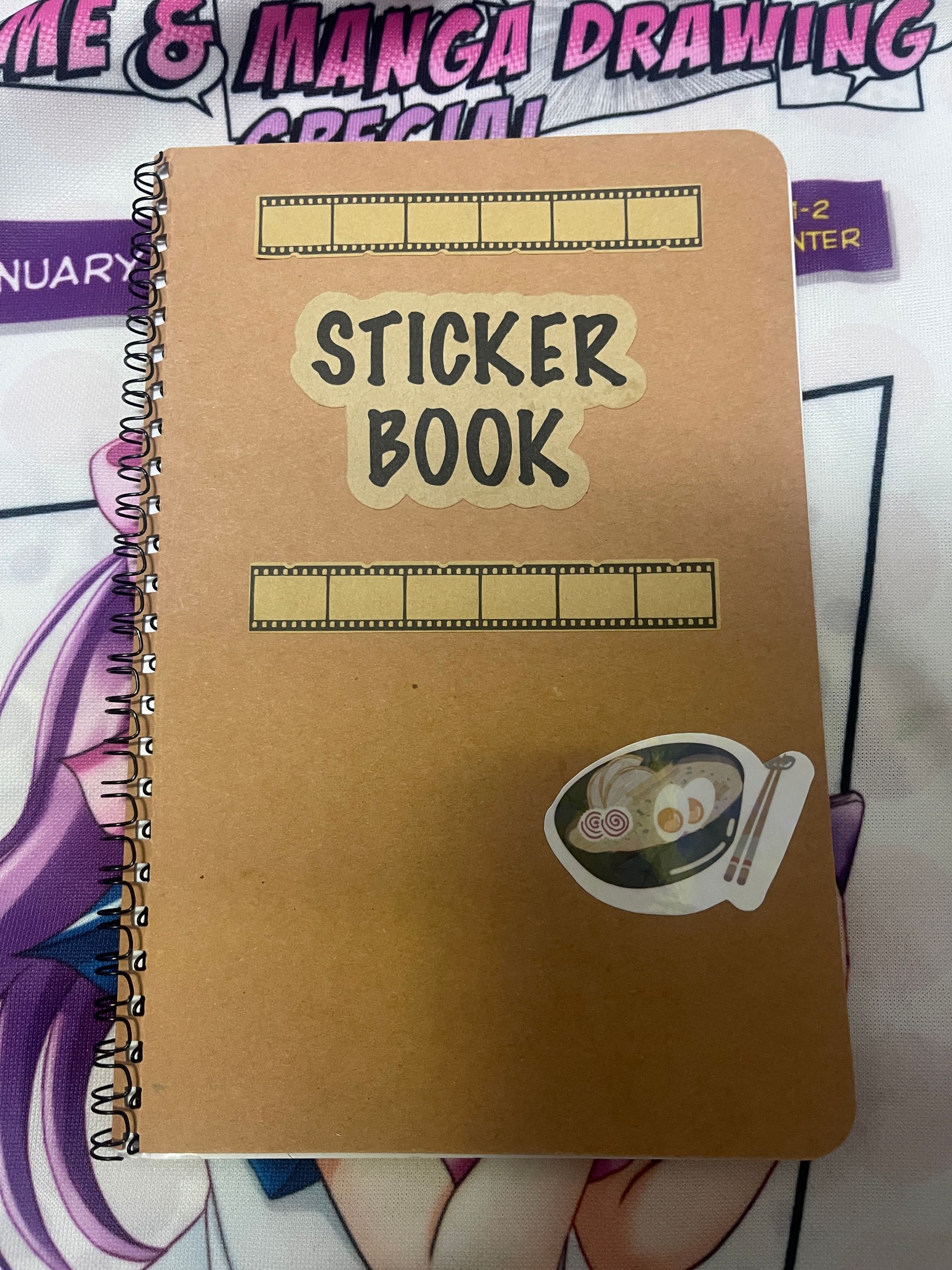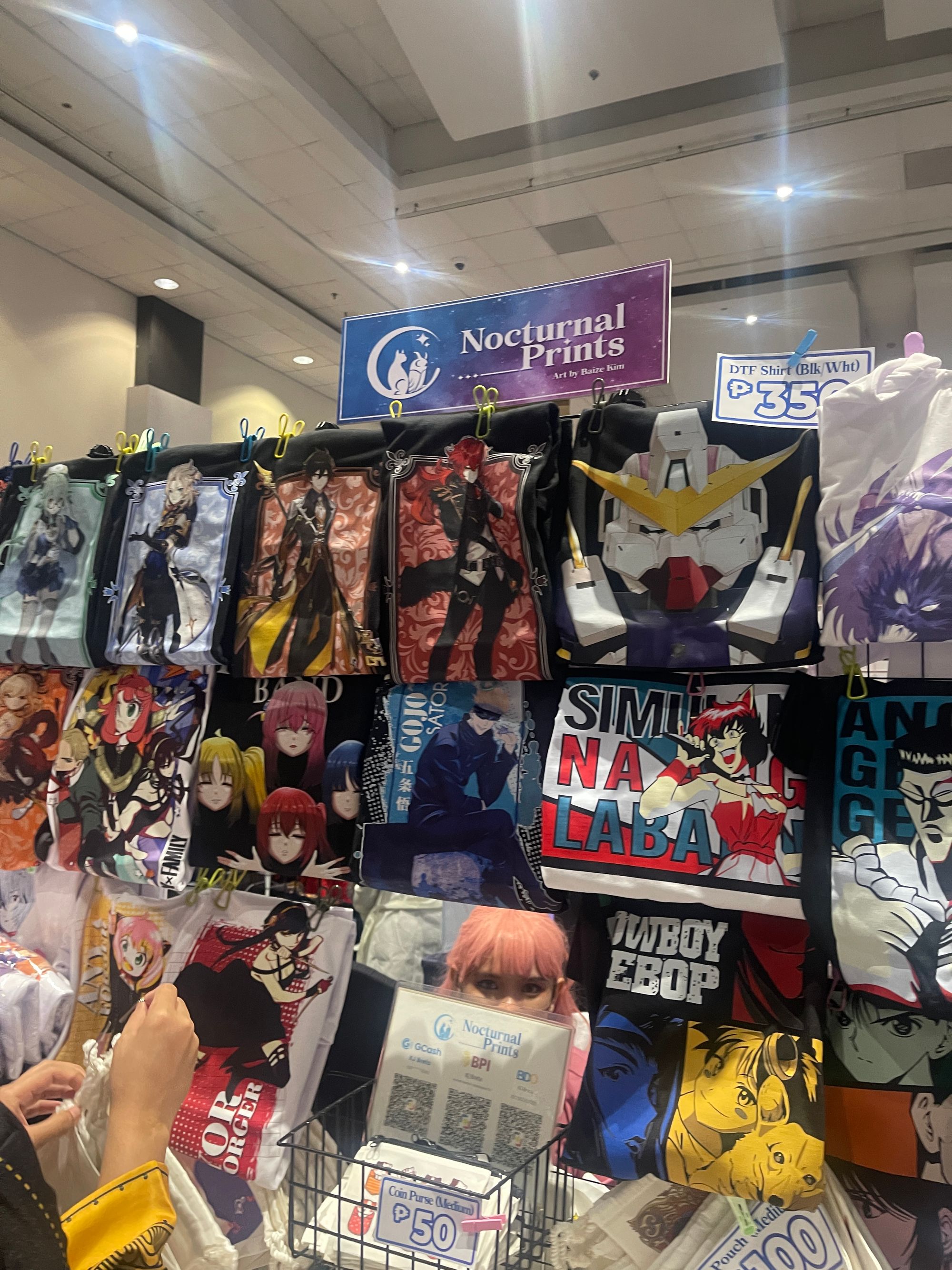 3. Anime Community
I might not know anyone, but being surrounded by people who loves Anime is enough for me. It feels so good!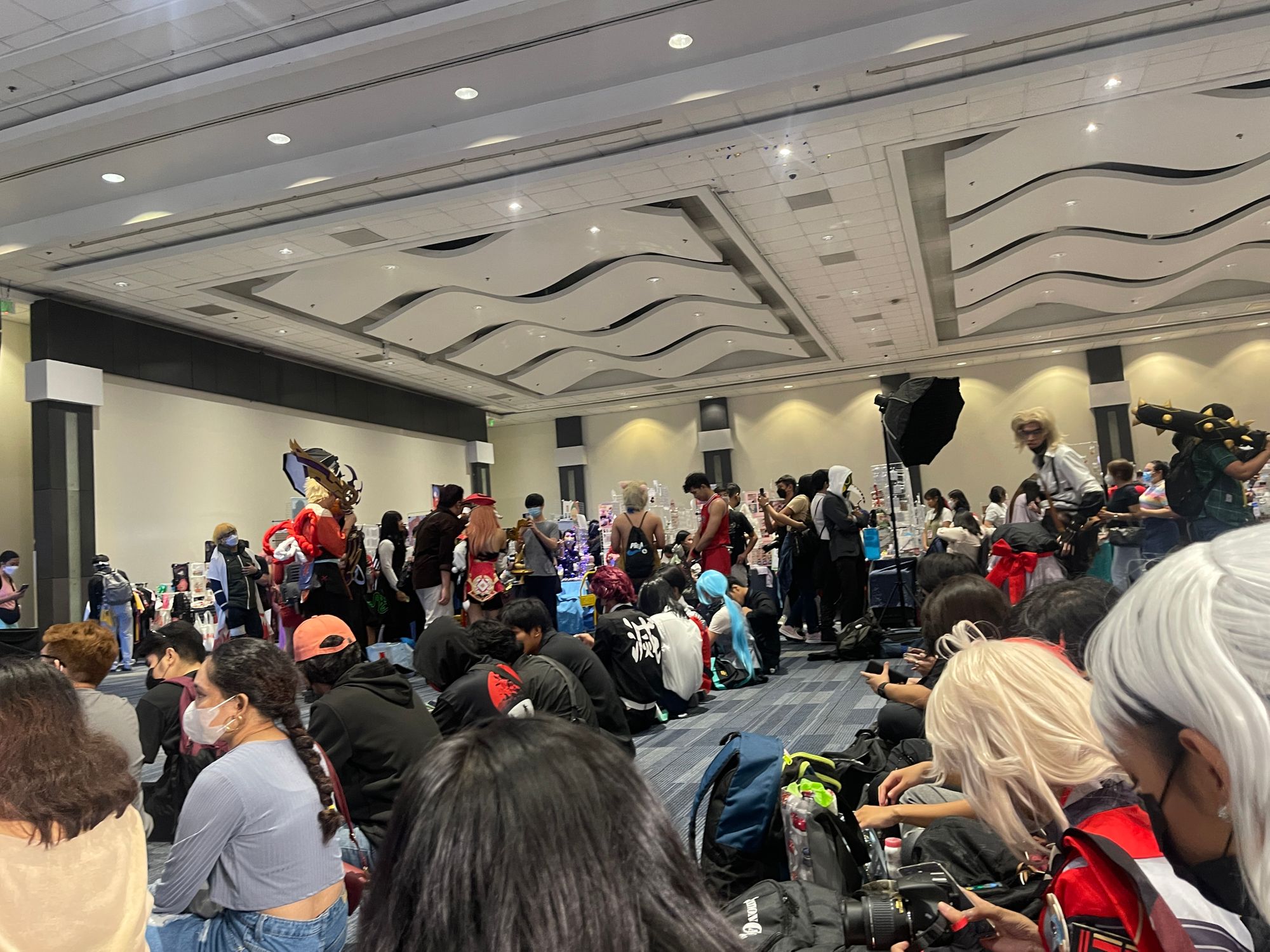 4. Food Stalls
I ate the food that would make me comfortable and happy. Yum!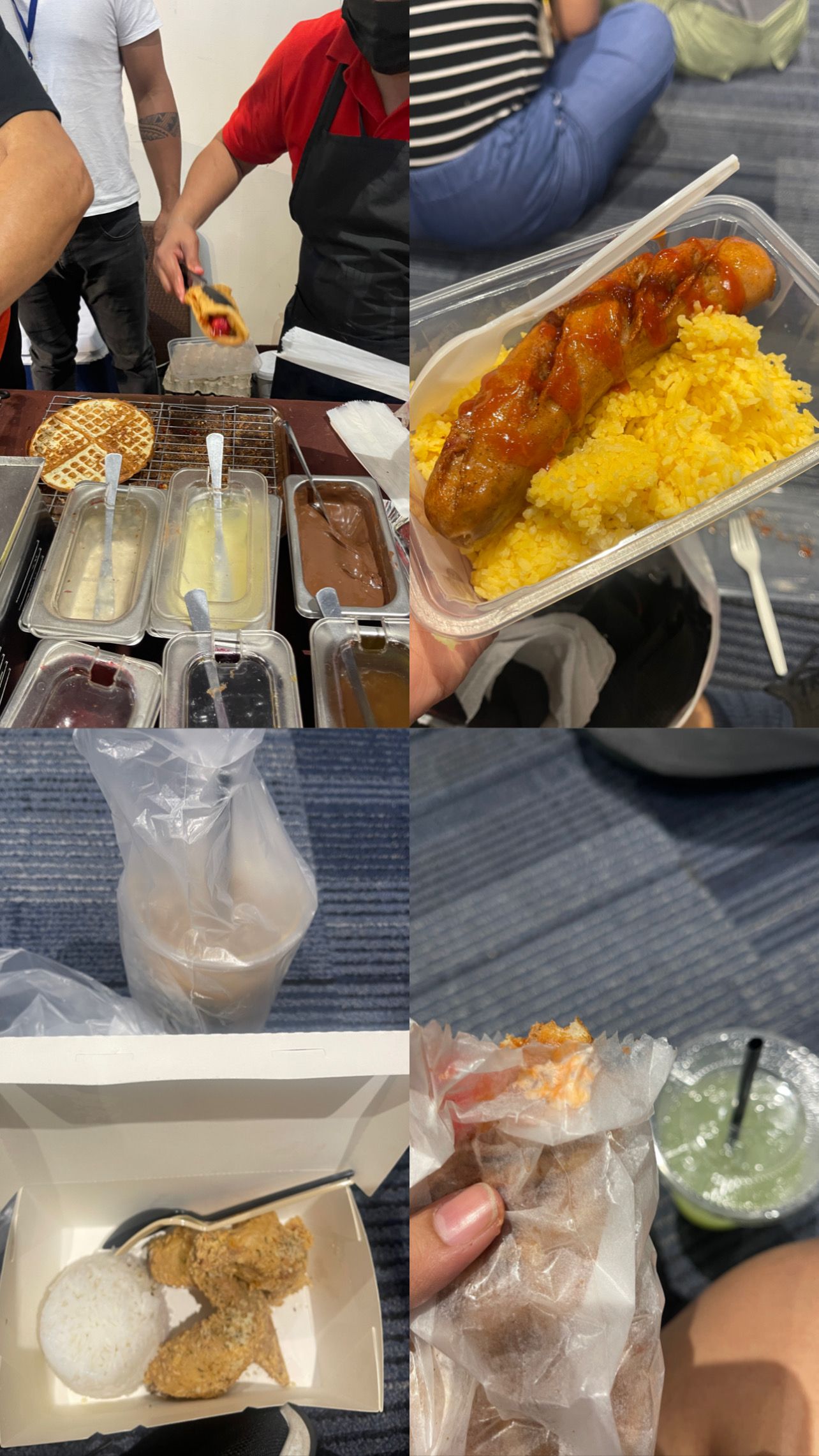 5. Official Merchandise of Otaku Expo 2023
As a first-timer, I couldn't ignore the official merchandise, so I bought everything.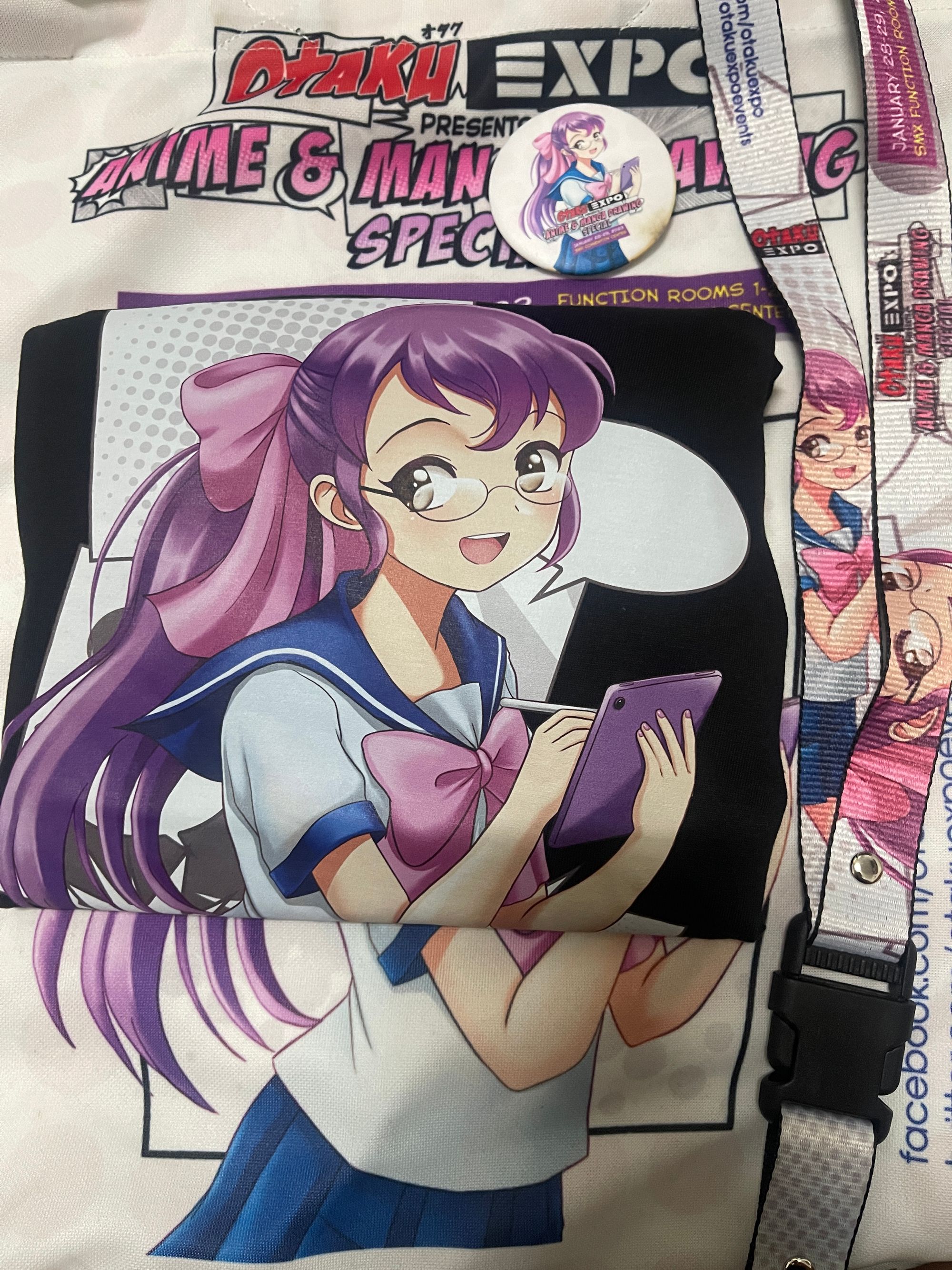 Overall, I love the experience. It's one for the books. It was a challenge going home, though, as I'm so terrible when it comes to directions plus I'm forgetful particularly in navigation, but I made it home! Hehe. I remembered that whenever I ask someone for directions, I'll ask twice to ensure it's the right way. 😅 Anyway, I am looking forward to the next Otaku Expo. My Anime heart is full! ❤️