October 28, 2022
My Sine Sindak Experience at SM Cinema
I knew I'd go for it when I saw the #SineSindak3 tweet from SM Cinema.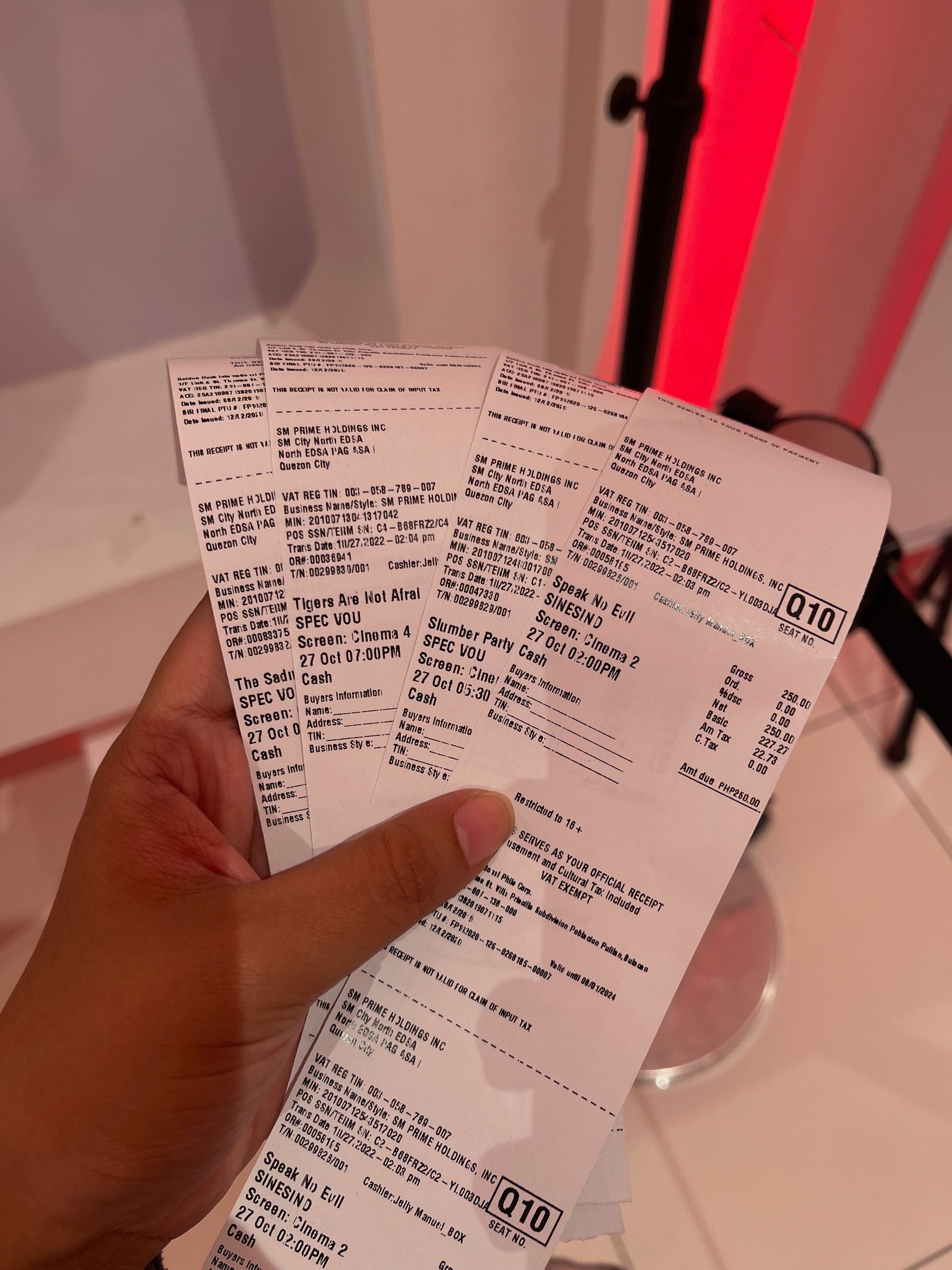 I knew I'd go for it when I saw the #SineSindak3 tweet from SM Cinema. I love horror movies and would like to share my Sine Sindak 3 experience, and I'd just like to mention that I don't get scared easily.
Seven titles are available in Sine Sindak 3 from October 26 to November 1. In addition, there are choices on how you'd like to avail of the ticket: a single pass for 120 PHP and unlimited one-day access for 250 PHP. Plausibly, I've chosen the unlimited one-day pass.
I spend time researching (reviews, plot, etc.) to determine what to watch, lol. I also plotted my schedule in advance, it sounds crazy, but scheduling is my favorite part whenever I plan to go to cinemas.
Anyway, here are the movies I've seen:
🎬 The Sadness
🎬 Slumber Party Massacre
🎬 Speak No Evil
🎬 Tigers Are Not Afraid
My favorite part of watching is the cinema crowd, hearing their reactions is quite delightful, as it's been so long since I listened to a loud audience. However, my least favorite experience is the timing of the movies. The schedule I've plotted are too close to each other that there's no time for a bathroom break. I need to pee after every movie since I can't stop drinking liquid during movie time, so yeah, partly my fault, resulting in always running before the movie starts. Haha!
Wrapping up this blog with this saying "what's being tracked is being managed" :)
Good night!